A simple and fun game from RedSpell which provide few related pictures and images that will lead you to the correct words. How I cheat in this game is through this words solver . This website is my friend create one it provides many word solver cheats for different word games such as scramble with friends, wordament, ruzzle (in different language as well).
Use this solver when you are stuck in any levels.

Step by step how to get anwsers for what's the word
1. When you stuck on the level.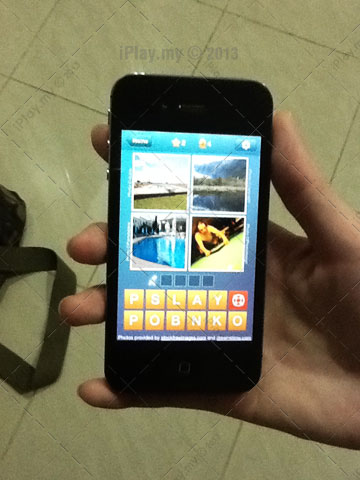 2. Go to the site words solver , key in the letters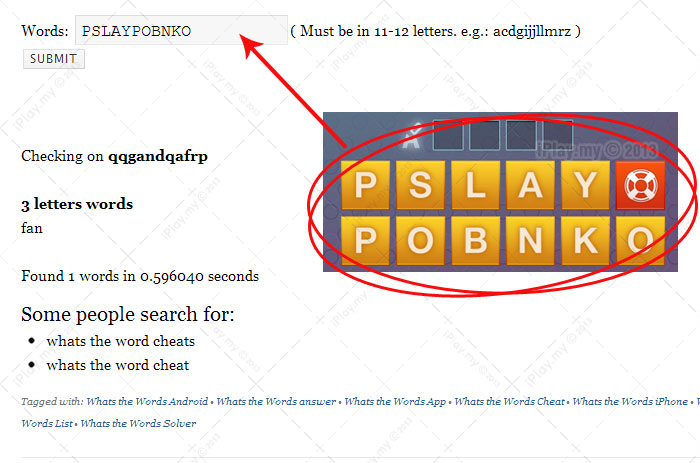 3. Pick the answer according the related images, Cool!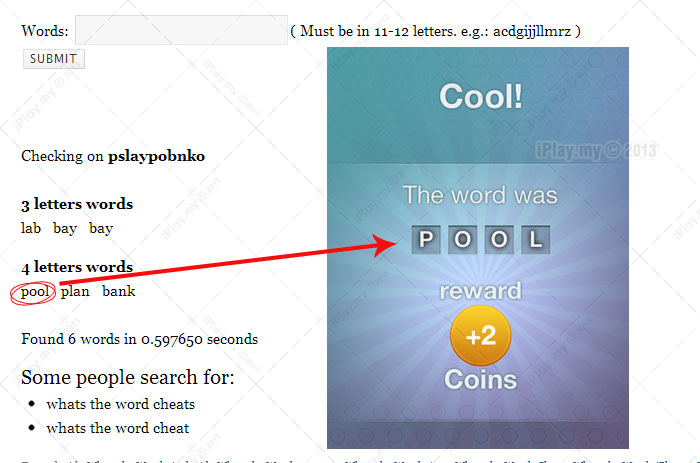 google ad after content