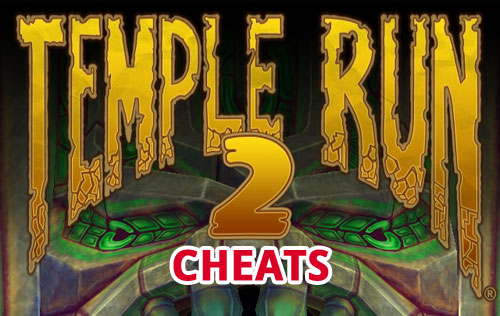 Temple Run 2 is quite famous since first version and now here come version 2! The character will keep running to escape in order to avoid chased by monster. You have to control the character jump, action and slide to avoid obstacles while run as far as you can.
Unfortunately, after this verson had been released less than 48 hours, it already have hack to help you get 999,999,999 coins and gems without jailbreak your devices.
Updated
2013-01-25: Android version added
Temple Run 2 Review
Big improve in 3d graphic! More missions and power items.
Download Temple Run 2
Free: iPhone | iPad | iPod | Android
How to cheats in Temple Run 2
Here I will share out how to apply the cheats. Please take note this will diminished the fun for the games.
Step 1. You have to install DiskAid and download the gamedata.txt hack file
Step 2. Open DiskAid
2a. Click on Apps
2b. Click on Temple Run 2
2c. Drag the gamedata.txt to replace it.

How I achieve high scores in temple run 2
Here is some proof on how I achieve high scores in temple run 2.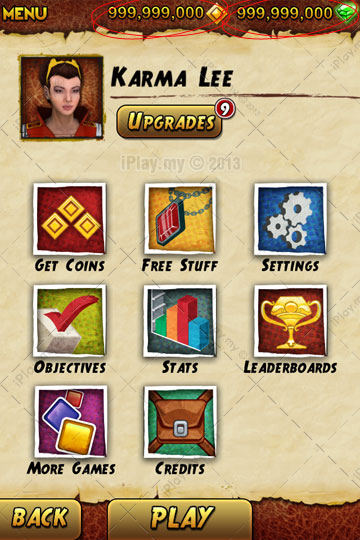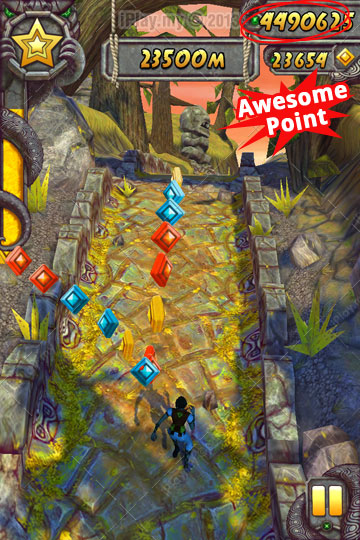 How to cheats in Temple Run 2 Android
For android device you will need to replace the gamedata.txt file to /data/com.imangi.templerun2/files/gamedata.txt

google ad after content