Yet another nice puzzle released on 2016, if you love to play Monument then this game "Mekorama" is a MUST play for you. The game size just less than 10mb! Your mission is sending the robot to reach the base(red dot).
Here I will share out QR code, tips or hint for each levels, some of the level still in progress. If you get stuck or have solutions on the level don't forget to leave comments here.
Updated
2016-05-22: 50 levels QR codes added.
Useful tips
Go to options turn free camera 'ON'
Red robot always turn 90 degrees right. (R) on his body which mean is front of the bot.
Have to stay 1 square space from zappers.
Think about momentum and gravity.
You can use 2 fingers to zoom or pan.
Download Mekorama – Martin Magni
Mekorama Level 1 Answers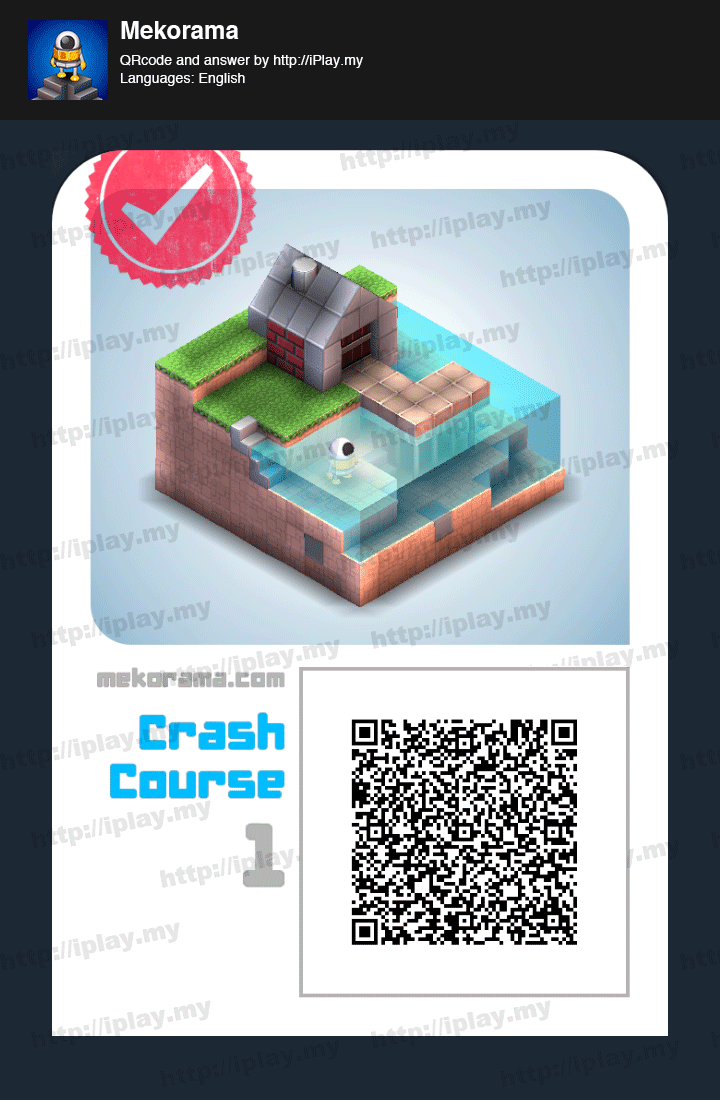 Hints
Nothing to explain here.
google ad after content