This is our first visit to pearl of oriental – Hong Kong. We were staying at Chungking mansion, which is located at the busy area of tsim sha tsui. We would like to share the information on the foods that we had tried in this trip.
Kam Wah Cafe Hong Kong (金华冰厅)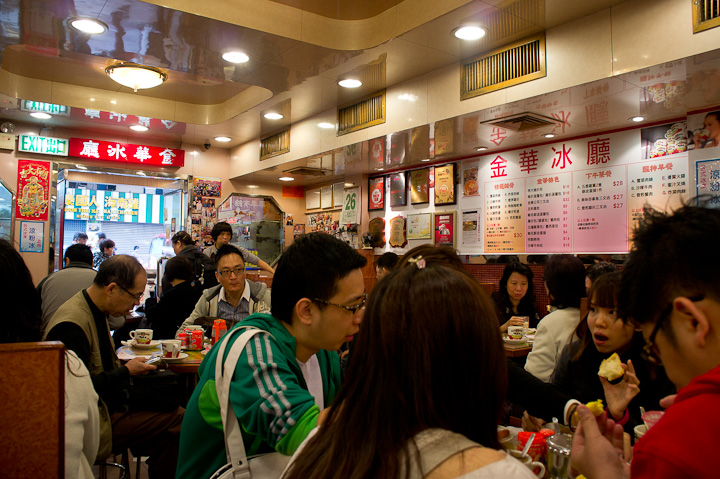 A traditional cafe located at G/F, 47 Bute Street, Mongkok, Hong Kong (太子弼 街47號地下, 香港)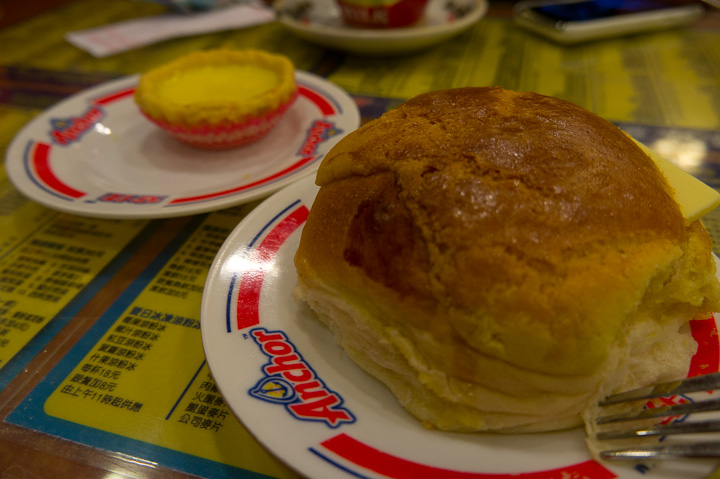 They are famous in freshly baked polo bun with butter (菠萝油) and also egg tarts. Polo Bun is crunchy but it is a bit rich in flavor where you will feel full if you finished one by yourself. It is suggested that you can share the bun with others so that you are able to try other foods.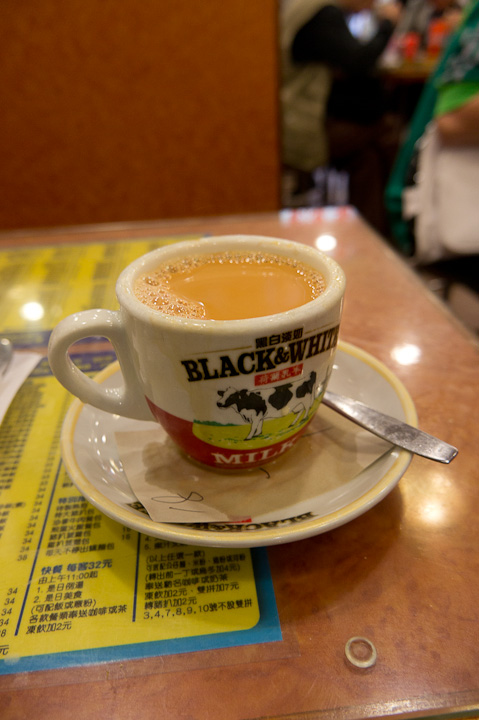 Hong Kong style milk tea is a must try drinks in Hong Kong. The difference comparing to Malaysia Teh Tarik, Hong Kong milk tea is less sweet with more tea aromatic. Recommended if you prefer bitter sweet taste tea.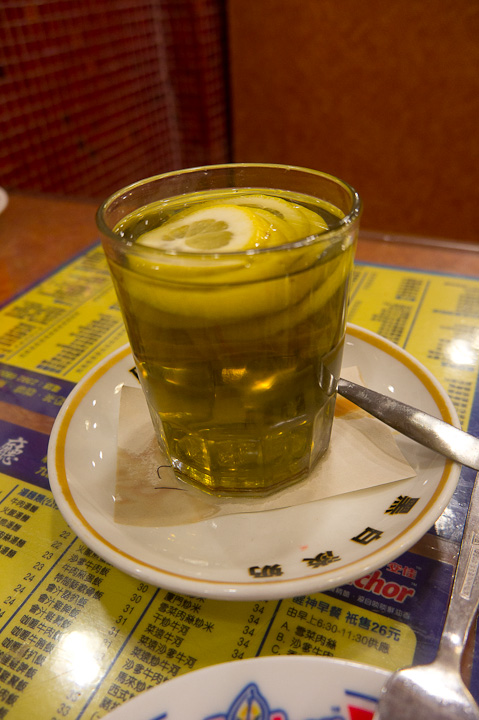 Hot Lemon Tea, taste as usual nothing much to write about.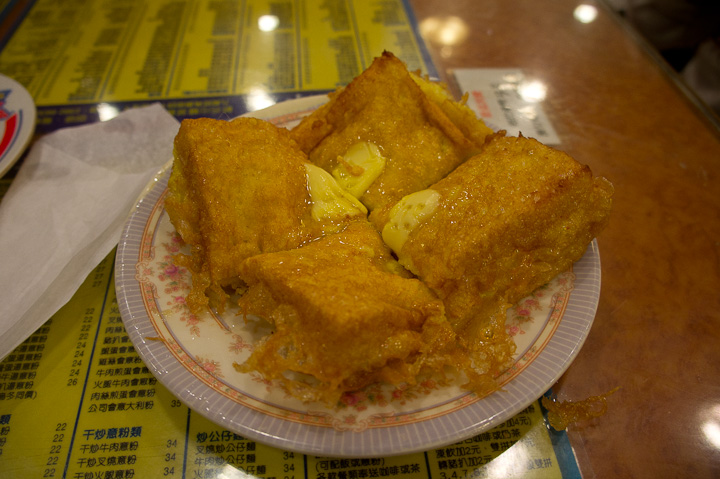 French Toast (西多士) a bit too oily for me.
Lantau Island (大屿山)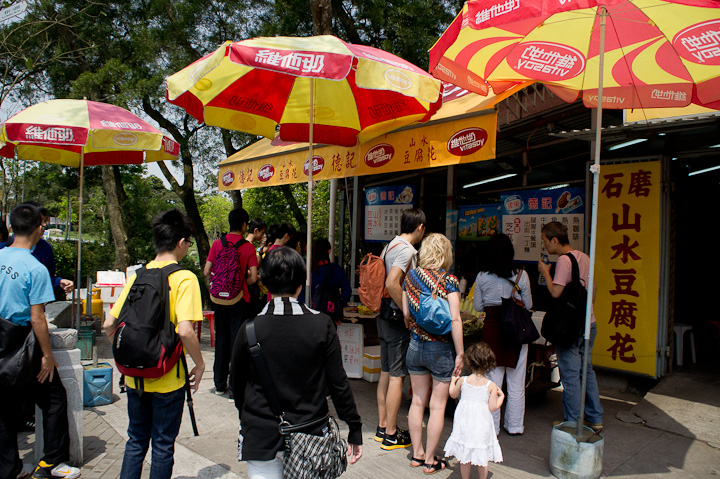 Beancurd (豆腐花). It claims that this beancurd dessert is made from natural mineral water from the mountain.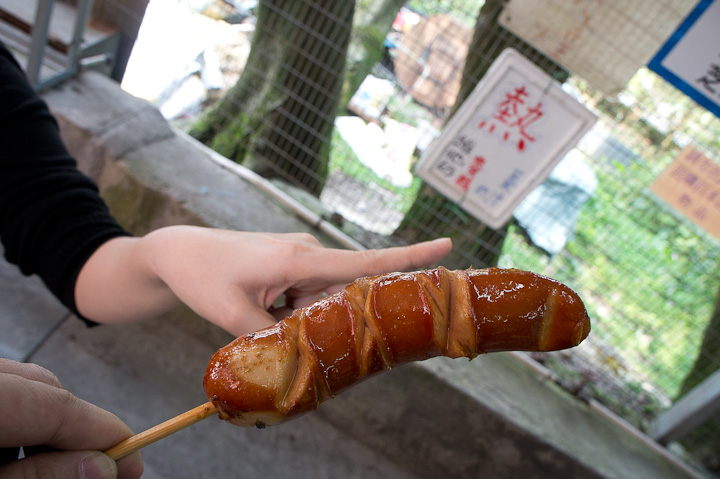 Big and tasty hotdog, it is nice to eat hot food due to the cooling weather in Lantau Island.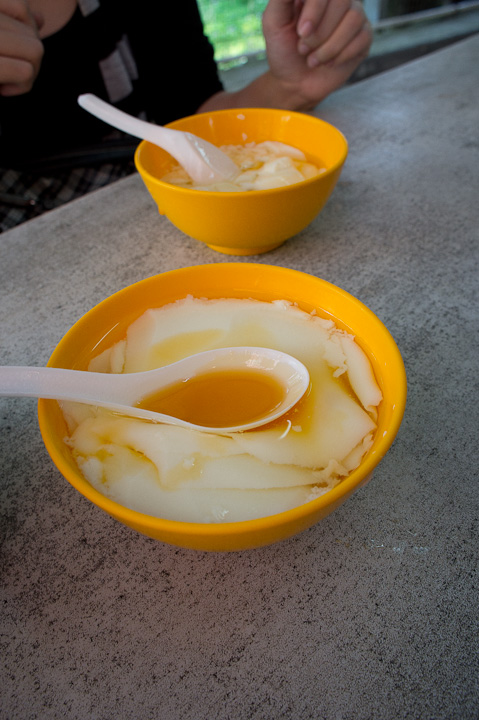 Beancurd Desserts(豆腐花), which we ordered one hot and one cold. We find it is more nice to served in hot with the ginger sauce. It will warm you up in the chilling weather.
Tai O (大澳)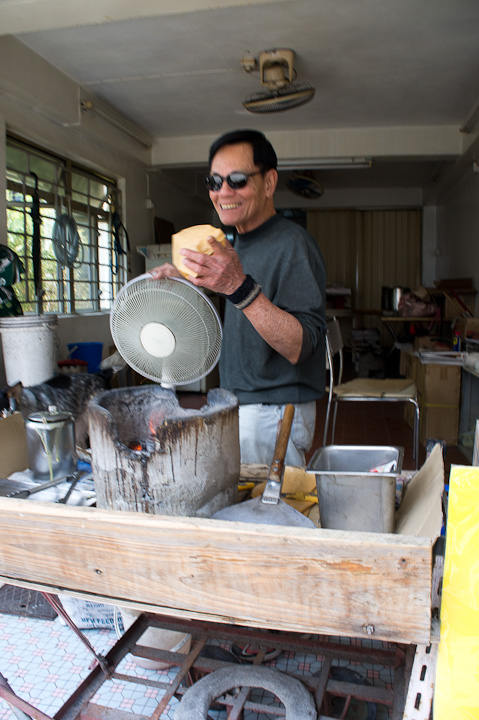 Tai O charcoal grilled egg waffle, located at 59 Kat Hing Back Street, Tai O.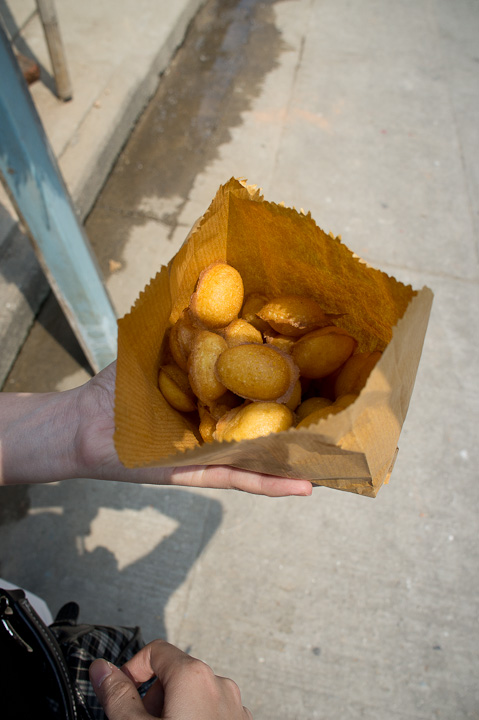 Tai O charcoal grilled egg waffle, a MUST try egg waffles if you were in Tai O. Highly recommended as his waffles is very crunchy and delicious. We finished the whole pack in few minutes where you are unable to stop eating once you start the first bite.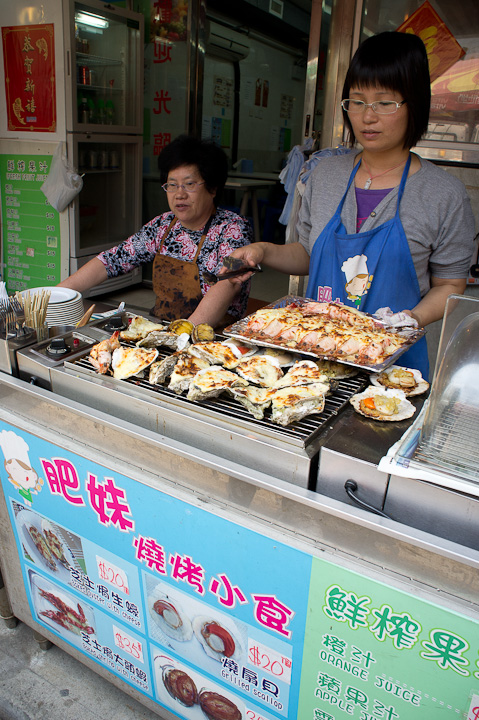 Fei Mui Grilled Seafood, located at the main street in Tai O. You can see the lady busy grilling fresh seafood outside of their shop.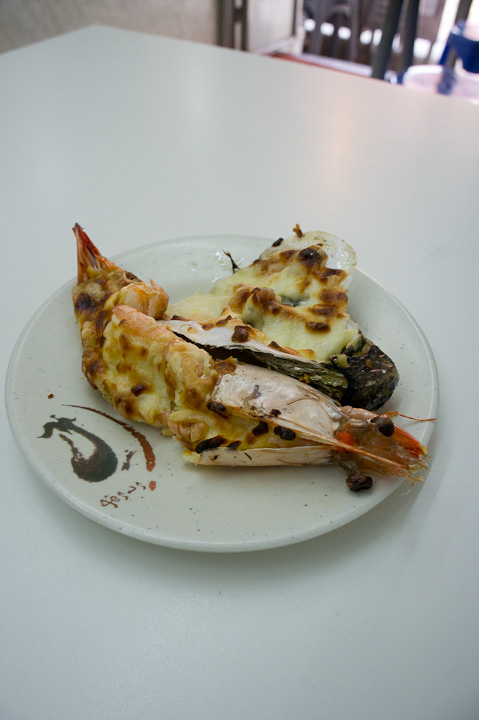 Fei Mui Grilled Seafood, grilled Prawn oyster with cheese, nice snacks to fill up in your mouth with beer.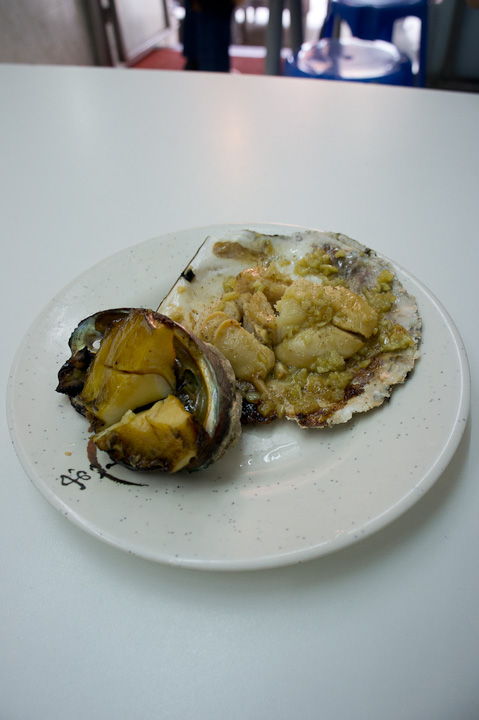 Fei Mui Grilled Seafood, grilled abalone and scallop, fresh and not overcooked.
Hong Kong Central – Kau Kee Restaurant (九记牛腩)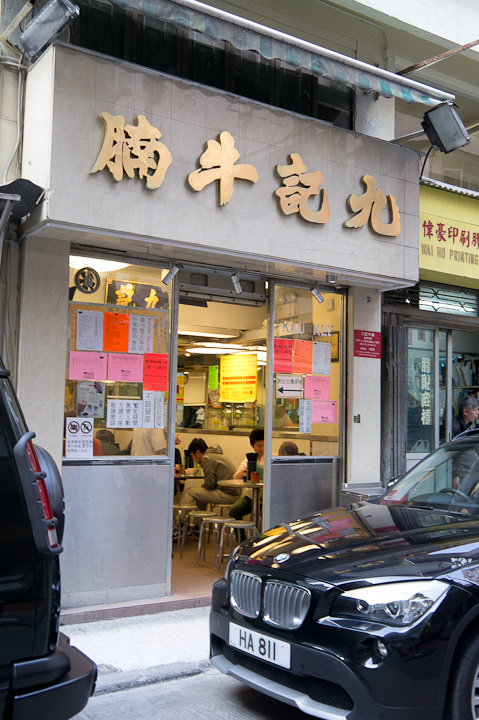 Kau Kee Restaurant (九记牛腩), located at 21 Gough Street Sheung Wan, Hong Kong.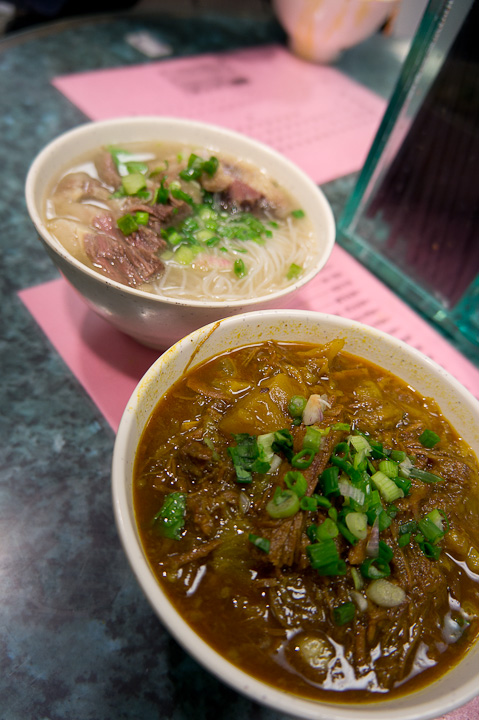 we ordered standard clear soup and curry soup beef noodle. Nothing special except the beef is palatable.
Lan Fong Yuen (蘭芳园)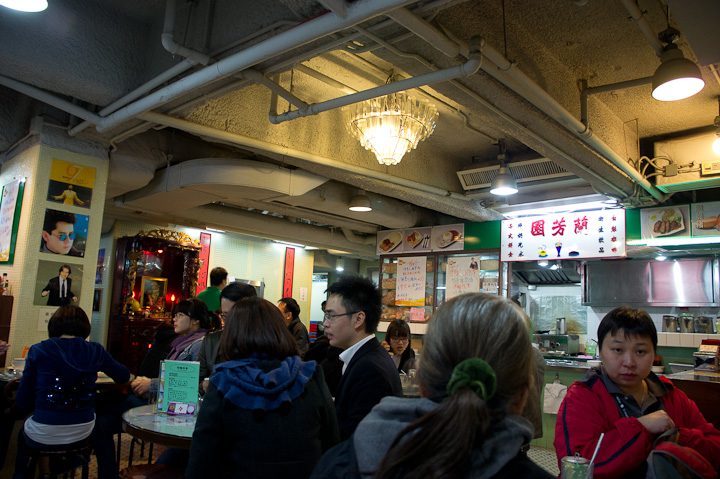 Located at Shop 26, LG, Chungking Mansion (Woodhouse), 36-44 Nathan Road , Tsim Sha Tsui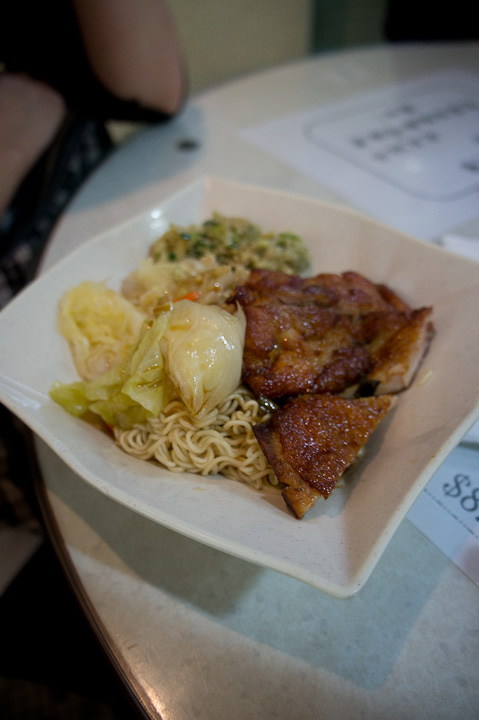 Dried Nissin Noodle with Chicken Cutlets 蔥油雞扒撈丁(撈出前一丁麵), one of their famous dishes. The chicken slice is juicy and tender, but the noodle sauce is a bit too salty.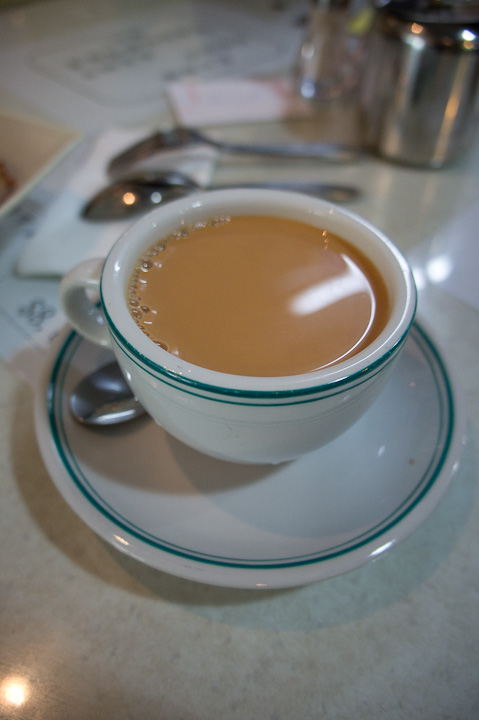 Pantyhose Milk Tea (丝袜奶茶), this is more creamy compare to the one in Kam Wah Cafe.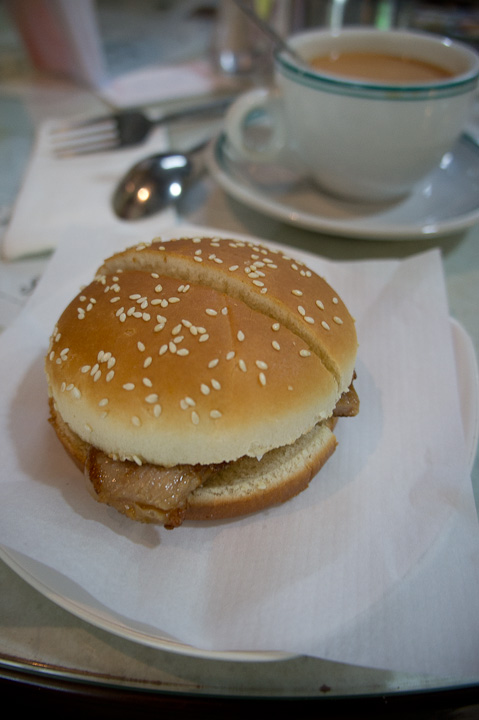 Pork Chop Bun (猪扒包), the pork chop is well marinated with light toasted bun but I prefer ramli burger in Malaysia.
google ad after content