There are many meaning on single 'letter', can you guess all of it? Each quiz shows letter from famous logos, all you have to do is figure out what it is from! Today we are going to share out all the answers (categories: Brands, Movies, TV Shows, Cartoons, Tech, Music, Food & Drinks and Games) for this nice apps. And one great thigns about this apps is don't have frustrating popup ads!
You can always browse through this post to get the Text Pop answers or reveal whenever you get stuck.
Download – Text Pop

Text Pop Level 1 – Brands
Text Pop Level 1 Answers for iphone, ipad, ipod and android.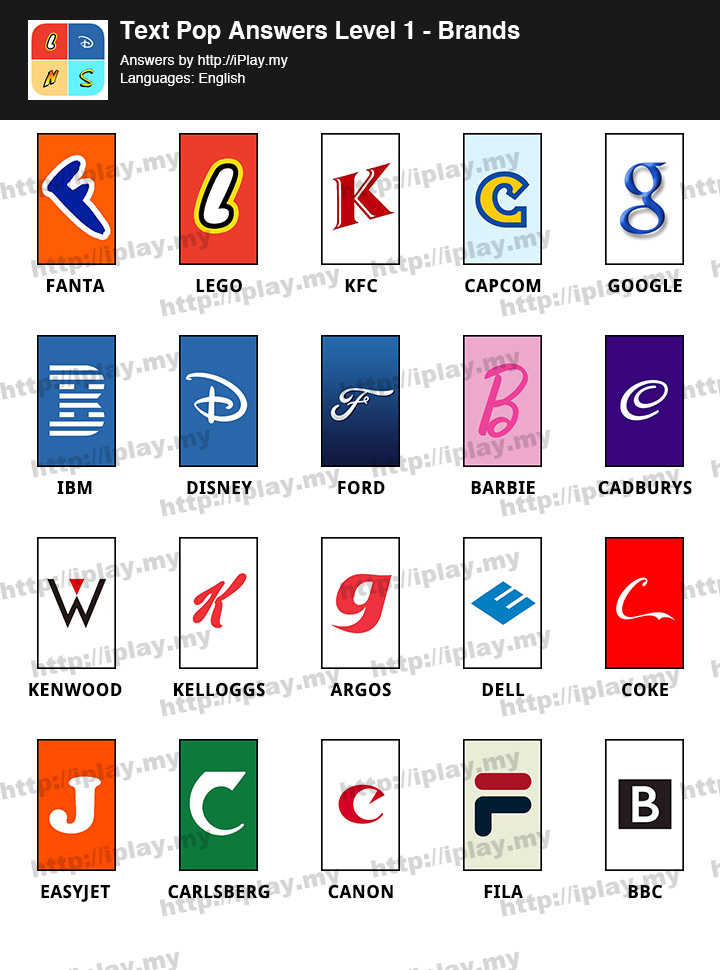 Text Pop – Level 1 Brands Answers Lists
FANTA
LEGO
KFC
CAPCOM
GOOGLE
IBM
DISNEY
FORD
BARBIE
CADBURYS
KENWOOD
KELLOGGS
ARGOS
DELL
COKE
EASYJET
CARLSBERG
CANON
FILA
BBC
google ad after content