Trivia Pics Party Answers General Level
This walkthrough covers all the hints, tips, solutions and correct answer that you need in order to pass the level. Trivia pics party is available for the iPhone, iPad, ipod touch and Android devices. Mirmay limited is the developers of Trivia pics party.

Do you need answers for the game Trivia pics party that consists of six main categories (general knowledge trivia, travel destinations, animal kingdom, cars, ingredients and historic figures). Iplay.my completed every levels in all categories and we are here to share you all the answers.
These are cheats and answers to all levels for General categories in Trivia pics party with images.
Trivia Pics Party with Pictures – General All Levels
Trivia Pics Party with Pictures – Level 1-24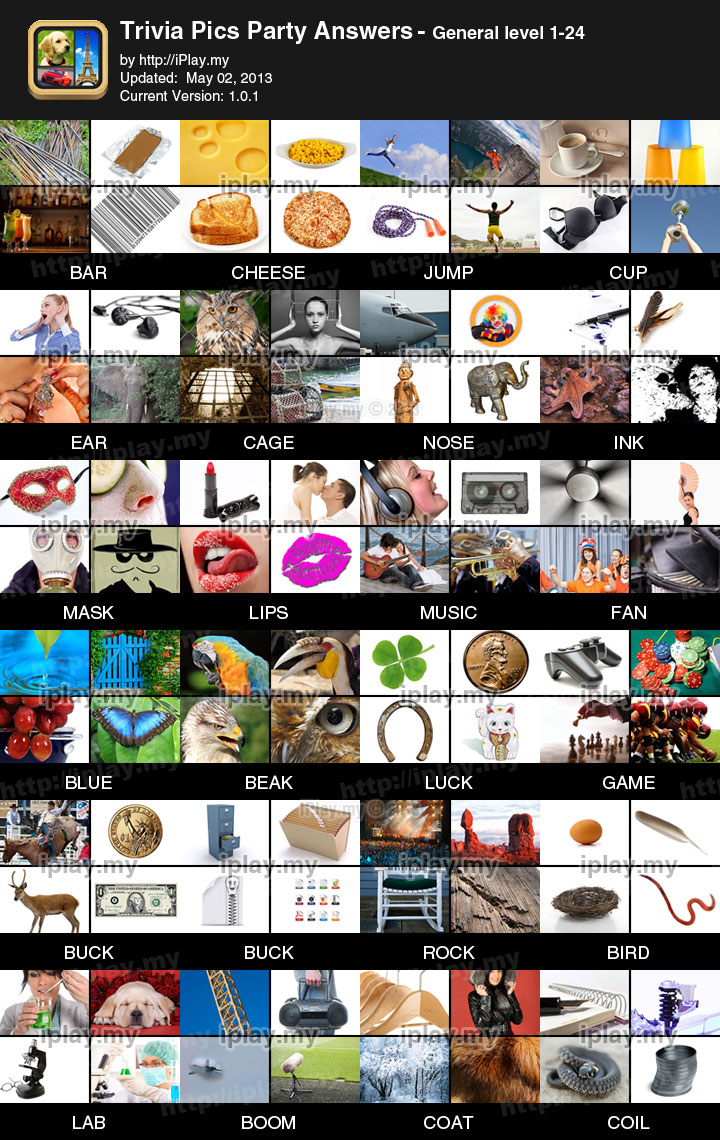 google ad after content