Icon Pop Word Answers – Game by Alegrium
Every level in Icon pop word consists mixture icons on Job, Sport, Activity, Hobby and Horoscope. Identifying and guessing all the new icons given is kinda fun and addictive. The hardest words for me is Ventriloquists in level 9.

Kindly refer to icon pop word answers and cheats when you are in need. Below is the high quality answers list with pictures for all levels.
Icon Pop Word Answers with Pictures – All Levels
Icon Pop Word Answers with Pictures – Level 1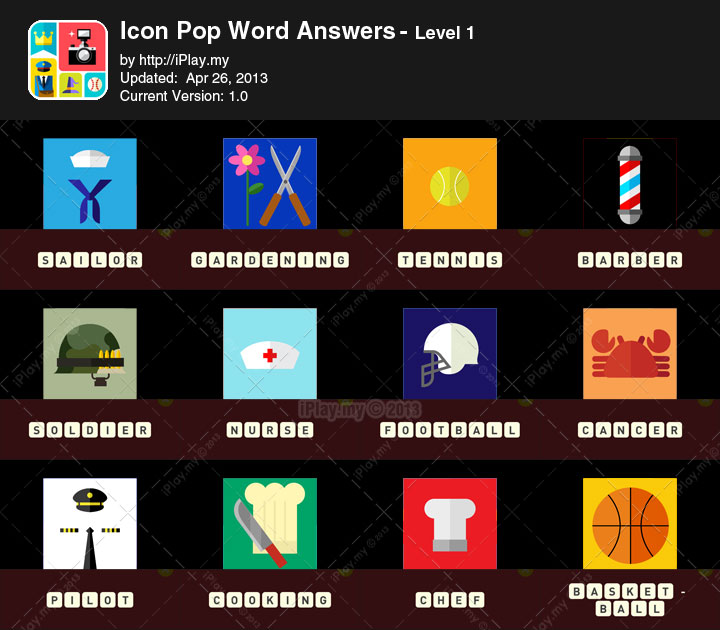 google ad after content