Diamond Penthouse Escape 2 Walkthrough – Unlock the picture frame
1. Unlock the wall picture by clicking on left, right, top and bottom and enter the password clues showed above to open the safe.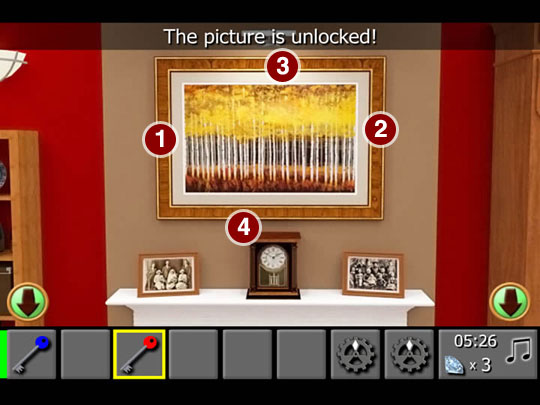 2. Remember the sequence of the bottles and this will be the password to open the safe behind the wall picture.


3. Two diamonds, one green key and a gear is found.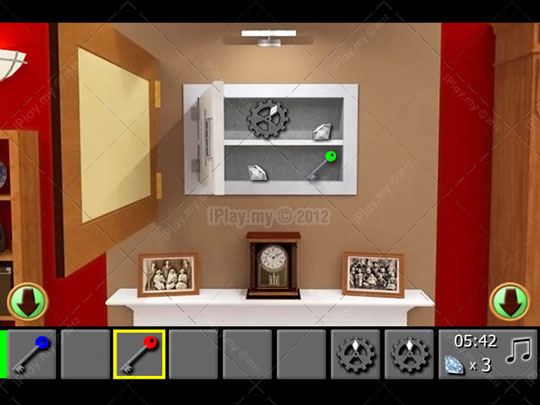 google ad after content