Guess who's the basketball player? Each picture match one very famous basket player.
Solutions for Basket Quiz on iPhone, iPad, iPod, Android devices. Check this post if you can't find out the answers?
You can always browse through this post to get the answers or reveal whenever you get stuck.
Download – Basket Quiz – Find who are the basketball Players

Basket Quiz Answers Level 1
Basket Quiz Level 1 Answers for iphone, ipad, ipod and android.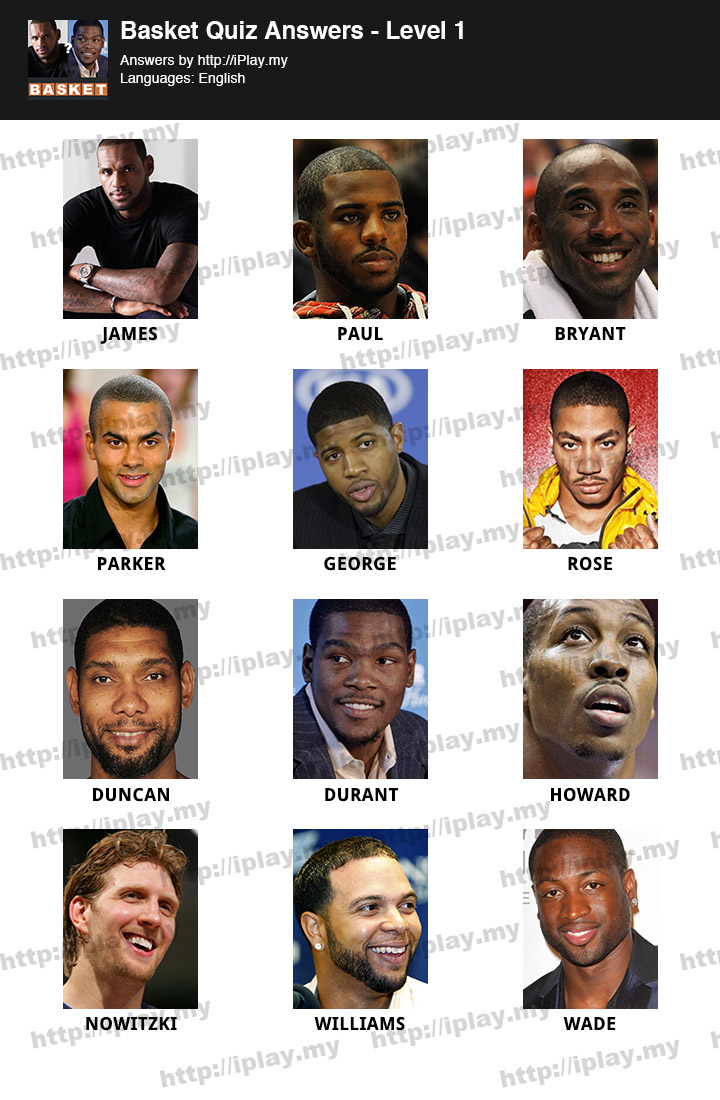 Basket Quiz – Level 1 Answers Lists
JAMES
PAUL
BRYANT
PARKER
GEORGE
ROSE
DUNCAN
DURANT
HOWARD
NOWITZKI
WILLIAMS
WADE
google ad after content