With the same creator of "What's the pic", this time they had emerge with a slightly different celebrity quiz by letting you guess the celebs in scrambled pictures.


Updated: April 09 2013 – Added answers for Level 101-150
Download Who's the Celeb? ~ guess the famous celebrity in scrambled pics quiz game!
Free: iPhone | iPad | iPod | Android
Due to the scrambling pictures, it makes difficulties on the recognition process. Hereby, we are always ready to provide you Who's the Celeb answers and cheats whenever you need them.

Who's the Celeb? Answers
Who's the Celeb? – Bug
Too bad I had been stuck on level 45 now where the celeb should be Dwyane Wade but it show me not the correct answer 🙁
Help! Anyone please inform me once the bug is fixed, thanks !
Updated 2013-04-02: Answers for Who's the Celeb v1.0 is DWAYNE WADE instead of DWYANE WADE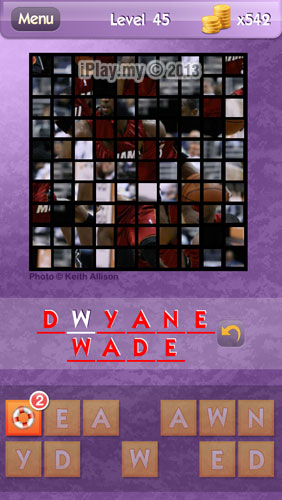 Who's the Celeb? Answers – Level 1 ~ 20
Who's the Celeb? Answers with pictures – Level 1 ~ 20
Who's the Celeb? Answers list – Level 1 ~ 20
WHOOPI
JORDAN
JAY Z
BRAD PITT
NICKI MINAJ
DRAKE
KIM K
BIEBER
LADY GAGA
OBAMA
BRUNO MARS
KATE UPTON
PARIS HILTON
GEORGE BUSH
JUSTIN
MILEY CYRUS
MILA KUNIS
RIHANNA
TAYLOR SWIFT
OPRAH
google ad after content