I installed this game because of 30,000 free tokens were given out within limited time period. You have to solve over 400 quiz through the stunning and unique icon given. All the answers for the quiz are titles of movies, TV shows and names of the fictional characters. An interesting and challenging quiz which some of the answer are extremely difficult, so please do provide the answer if you overcome with the hard one.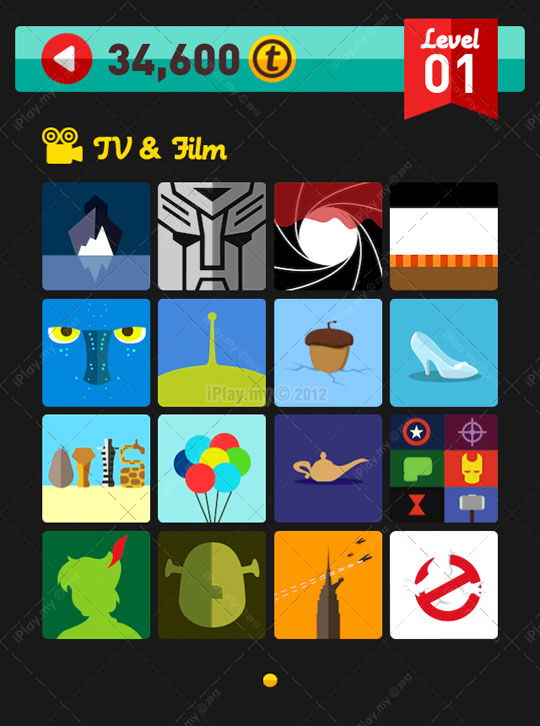 Updated:
2013-02-13
TV & Film Level 6, Level 7 added.
Character Level 6, Level 7 added.
Famous People Level 6, Level 7 added.
Love Season Added.
Icon Pop Quiz Answers – TV & Film
Icon Pop Quiz Answers – Character
Icon Pop Quiz Answers – Holiday Season
Icon Pop Quiz Answers – Love Season
Icon Pop Quiz Answers – Famous People
Icon Pop Quiz Answers – TV & Film Level 1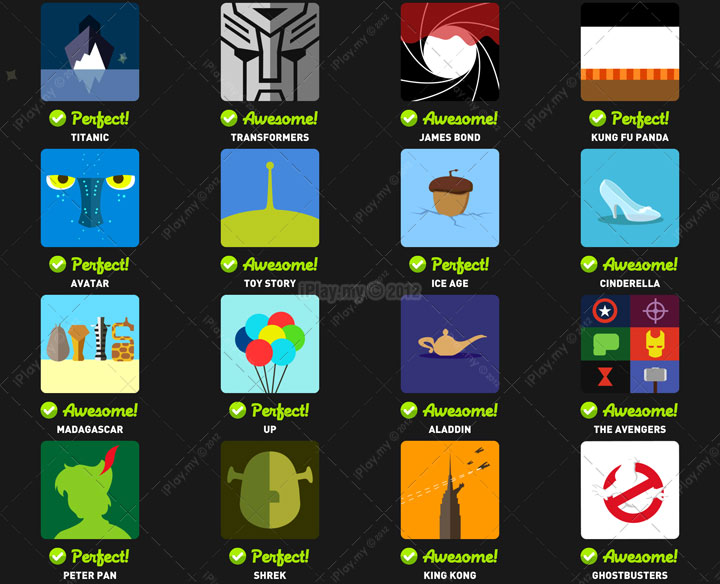 Titanic
Transformers
James Bond
Kung Fu Panda
Avatar
Toy Story
Ice Age
Cinderella
Madagascar
Up
Aladdin
The Avengers
Peter Pan
Shrek
King Kong
Ghostbusters
google ad after content