Seem like I am addicted to celebrity quiz. It was some kind of self satisfaction when you are able to recognize and spell their names correctly.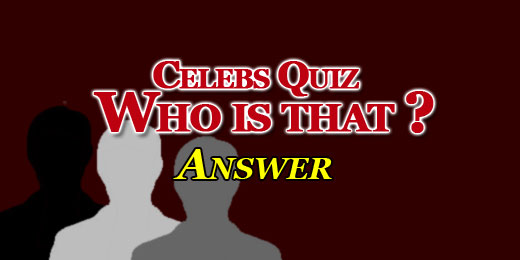 Download Celebs Quiz – Who is that?
Free: iPhone | iPad | iPod | Android
Celebs Quiz Who is that? – Review
You are able to know more celebrities through this quiz!
Welcome to browse my answers if you could not recognize any of them.
Celebs Quiz Who is that? Answers
Celebs Quiz Who is that? Answers – Level 1
Megan Fox
Stefan Raab
Paris Hilton
Justin Bieber
Brad Pitt
Johnny Depp
Usher
Barack Obama
Will Smith
Rihanna
Dirk Nowitzki
Elton John
Steve Jobs
Sebastian Vettel
Muhammad Ali
Emma Watson
Albert Einstein
Michael Schumacher
Angelina Jolie
Jackie Chan
google ad after content