Now with 300+ of most famous celebrities from all around the world!
This celebrity quiz is guaranteed to bring fun to your phone. Great quiz for on the go! Because you choose between answers, and not type, you can experience fast decision gameplay. Unlock new levels – the higher the level, the harder to unlock the next level!
We will be here to help you out, by giving you all the answers that may help you unlock the level and complete the games!
Download Logo Quiz Celebrities

Logo Quiz Celebrities Level 1 Answers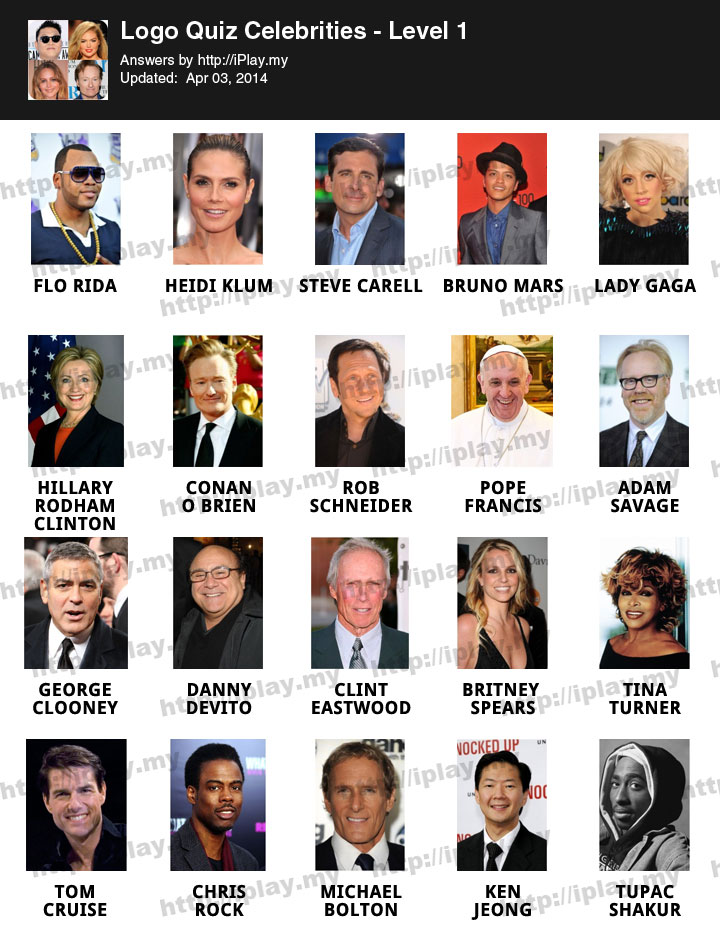 Logo Quiz Celebrities Level 1 Answer Lists
Flo Rida
Heidi Klum
Steve Carell
Bruno Mars
Lady Gaga
Hillary Rodham Clinton
Conan O Brien
Rob Schneider
Pope Francis
Adam Savage
George Clooney
Danny DeVito
Clint Eastwood
Britney Spears
Tina Turner
Tom Cruise
Chris Rock
Michael Bolton
Ken Jeong
Tupac Shakur
google ad after content