Answers for What's the Word? by Itch Mania
Are you able to guess a word by looking at 4 linking pictures? Let's get addicted by guessing over 240 words in 8 levels. My answers here is for your reference if you want to save time and save money to buy hints.

What's the Word Answers by Itch Mania – Review
Nice and simple UI with addictive gameplay.
Updated:
2013-02-17: Answers for Level 9,10 added.
What's the Word? by Itch Mania Answers List
What's the Word? by Itch Mania Answers Level 1
16/16 words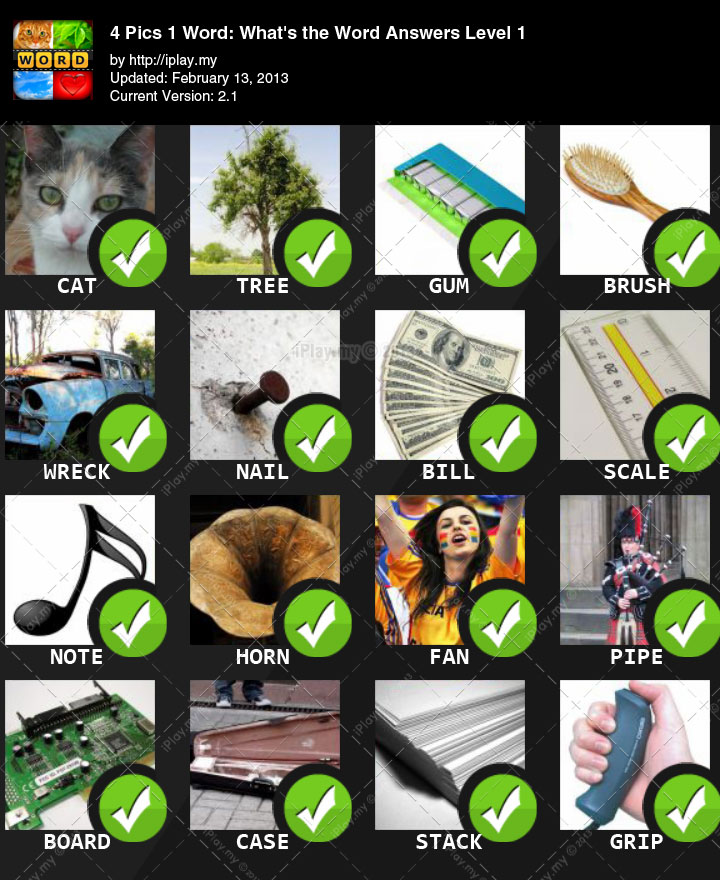 google ad after content